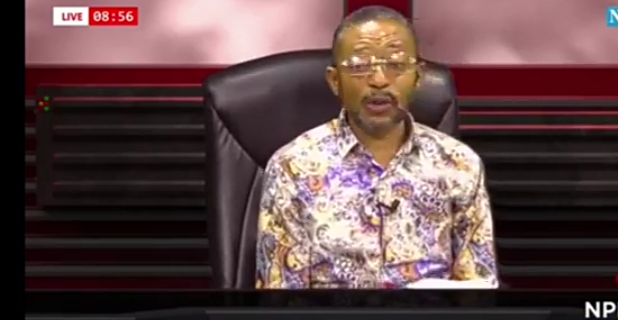 Rev Dr. Isaac Owusu Bempah is the founder and Lear of Living Word Ministry international. He is one of the most Controversial pastors in Ghana. He is known for his prophesies and miracles. Prophet Owusu Bempah have been releasing some prophesies since the start of the year, he has prophesy about the incoming elections, revealed the winner
Owusu Bempah is tagged as NPP pastor because his prophesies are always in Favour of the NPP. Today, Prophet Owusu Bempah Was a guest at the Seat Show on Net2 Television. He talked about Rawlings death and some deep revelations about his death. He said his church members are his witness, he prophesied about John Rawlings death but because he didn't mention his name, people didn't believe it.
He said he said it on 31st December last year that an NDC former president will pass away, but nobody took it serious and it's sad. He said that some people have pop Chamgpanne and are rejoicing secretly about John Rawlings death, he said he have seen them all but don't want to raise any allegations.
He Said, " He has killed two people in the party just to win power ,but trust me he will never win. Some people value position more than people life.