Erica Tandoh, known popularly as Dj Switch is a young talented Ghanaian female DJ born and raised in Suama Dadieso in the Western north Region of Ghana, west Africa
The Youngest Female DJ gain Popularlity through the winning of TV3 talented kids.
Erica is the only Female Dj who have had the chance to meet some prominent people in the world,
She have had the chance to meet people like, Bill Gates world richest man, France President and some other prominent people
Due to how talented she is, she have played lot of international and local shows
Here is a throwback photo of the Young female Dj and France President interacting.
So fantastic and awesome. She is really making Ghana proud.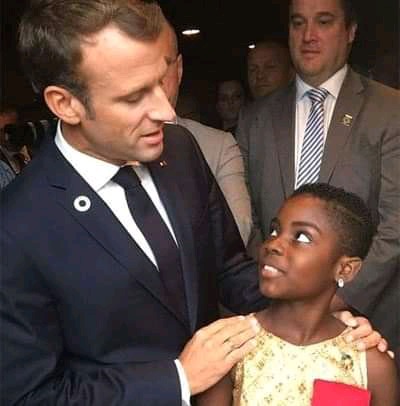 Please Kindly share your thoughts about this article
Also remember to follow me, click on follow at the top right corner to get all latest entertainment news across Ghana