Dr Alhaji Mahamudu Bawumia is the vice president of the 4th republic of Ghana,
Dr Bawumia promised to build a new house for 80 years old disabled woman who lives in a mud hut house, as seen in the photo below. The woman said all he wanted was to sleep on a mattress before he die and low and behold Dr Bawumia came into her aid by providing her some food stuffs and provisions initially.
He then promised to build a new house for her, and truly His excellency the vice president of Ghana have fulfilled his promise and have build a nice self contain for the woman, although he have not hand over the house to the woman yet.
This shows how kind he is , may God richly bless him for doing this for the woman.
Please kindly scroll down to see photos of the newly built house and the house in which the woman was staying before.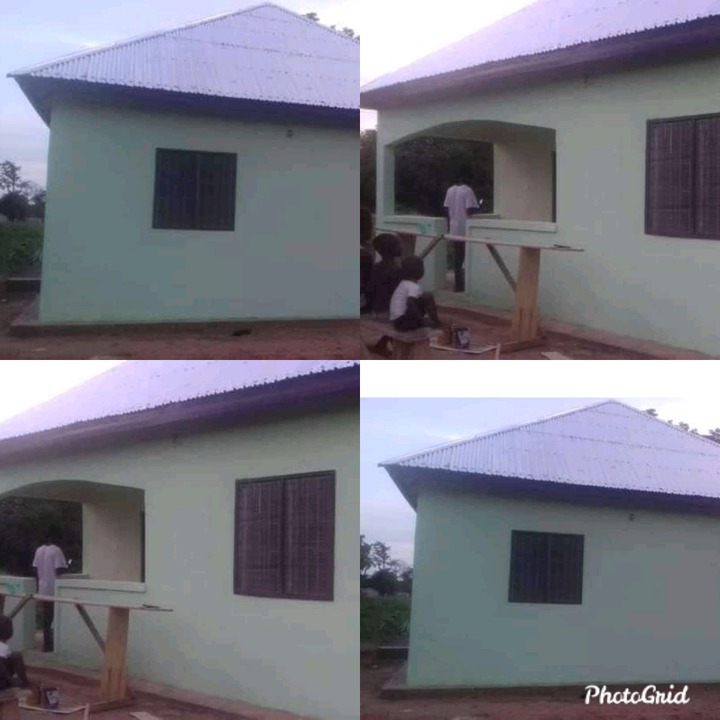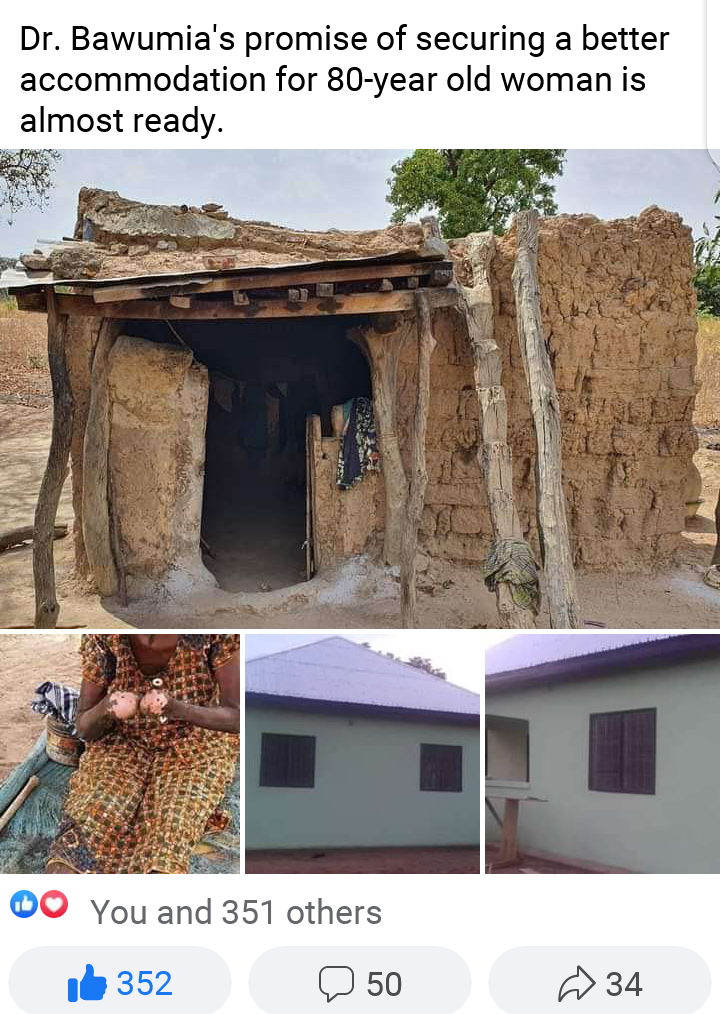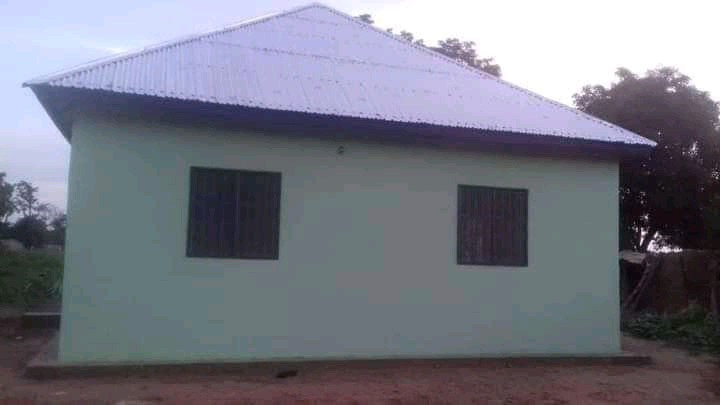 Thank you for reading, I really appreciate it kindly comment share and like this article for more updates on entertainment, politics, sports and all other trending news in Ghana.