Wonders Shall never end, whilst surfing the internet I came across this sad story I want to share with you. A beautiful lady called Deborah a level 300 microbiology student poisoned by her envious friend on her birthday because of an iPhone which was given to her as a gift. This is very sad, her friend is very wicked. This is why we need not to trust human beings. How can you be this wicked?, poisoned your own friend because she was gifted an iPhone 11. This is so sad , she needs to be jailed for life.
This is the story, posted by Gh clique on Facebook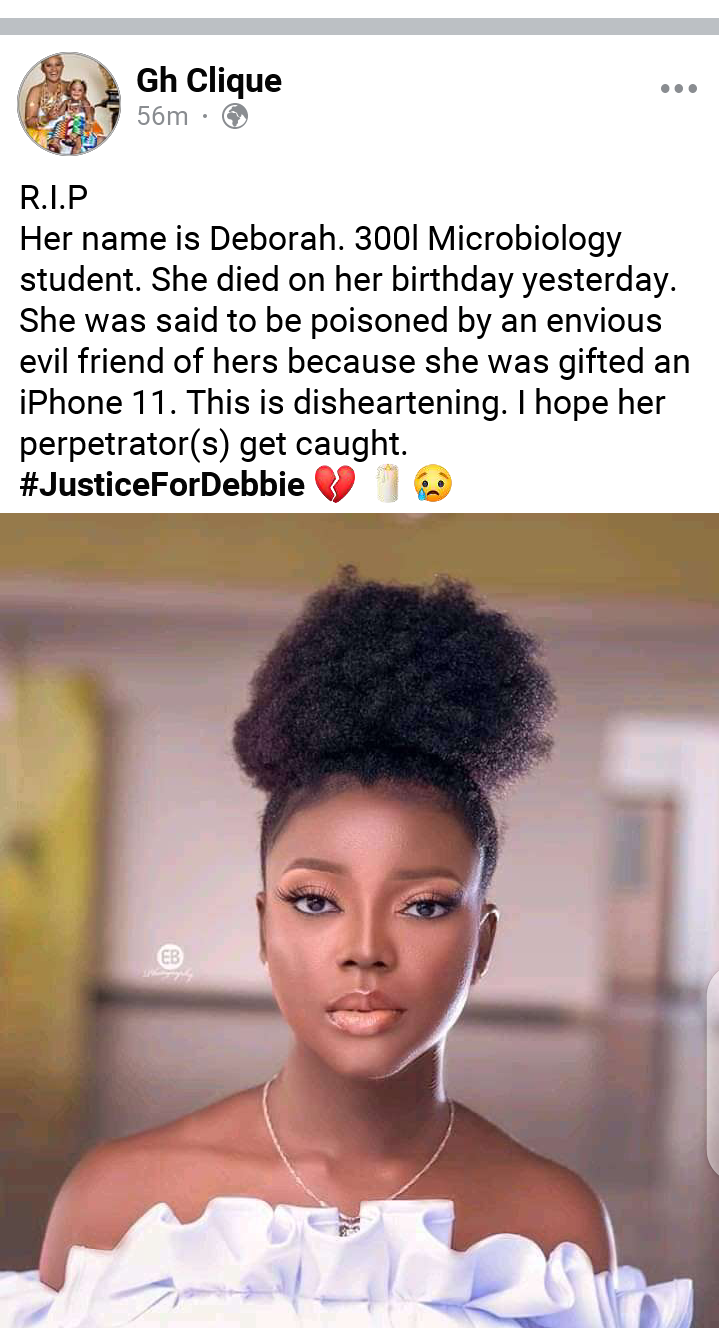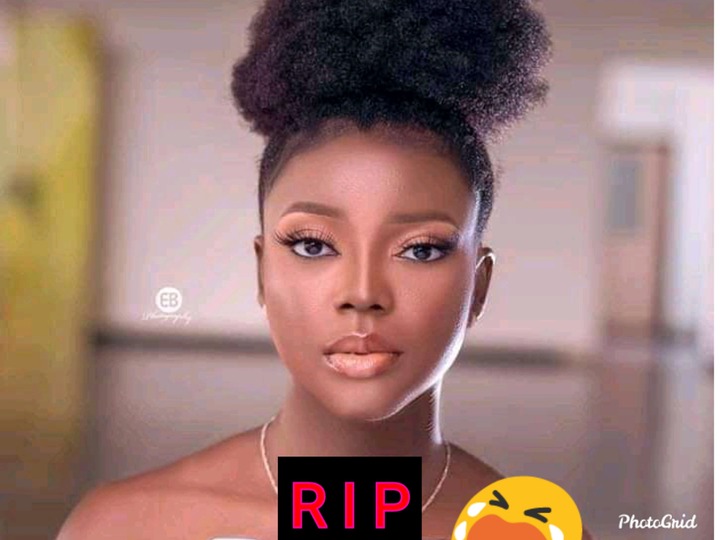 Thank you for reading, please kindly note that Corona virus is still in the system, it's still taking lives, please kindly protect yourself wear nose mask, whenever you are going out.
Stay safe
Kindly follow me for more updates on, entertainment, politics, religion and all trending news across Ghana